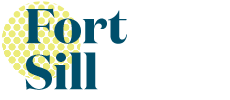 Find the perfect home
Maintain your military lifestyle and sense of community in one of Fort Sill's three distinct neighborhoods. With convenience, value and amenities found in upscale residential neighborhoods, our leasing team is sure to find the right housing option for you. Contact us today to learn more about living on-post at Fort Sill.
Fort Sill
Located in southwest Oklahoma, Fort Sill is in the heart of Oklahoma's Great Plains a region of wide, open spaces and clear, blue skies, just north of the city of Lawton covering almost 94,000 acres.

Here, the field artillery is joined by the air defense artillery and electronic warfare branches to create the Fires Center of Excellence. Fort Sill is also one of the four locations for Army Basic Combat Training. An active Army fort established in 1869, here you'll find the Fort Sill National Historic Landmark & Museum that's comprised of 26 historic buildings and the gravesite of famous Apache chief, Geronimo.

With just a short drive to the scenic Wichita Mountains, you can hike or drive through the Wichita Mountains Wildlife Refuge & Visitor's Center to see buffalo, elk and deer graze. Visit one of the beautiful lakes or Medicine Creek in nearby Medicine Park. Hunting, fishing, water sports and camping are a few of the activities that you can enjoy while exploring southwest Oklahoma.

Delight in the hassle-free living that Corvias Property Management provides, living on-post while being just short drive from downtown Lawton. At Corvias Property Management, we look forward to serving you and providing a welcoming family environment while meeting the needs of the modern American family. Our neighborhoods thrive on a sense of family and community, we'd love for you to join us!